Are you ready to embrace your inner badass and live a bolder life?
What would it be like if you stood up for yourself more forcefully or spoke more assertively or took up more space? Imagine living your life for yourself instead of for everyone else. Clearly and confidently expressing your opinions, demanding respect, and getting your needs met.
Who wouldn't want that?! It's time to break through the bullshit. Let me show you how.
Introducing The Badass Breakthrough: Coaching Program
Coming in Fall 2020. Join our mailing list to receive announcements!
Kali is a fantastic educator. Not only is she a talented speaker with a great sense of humor, but she's also a presenter who gives her audience exactly what they want: insightful, practical advice that they can put to immediate use.
Unlock your fiercest, most gutsy self.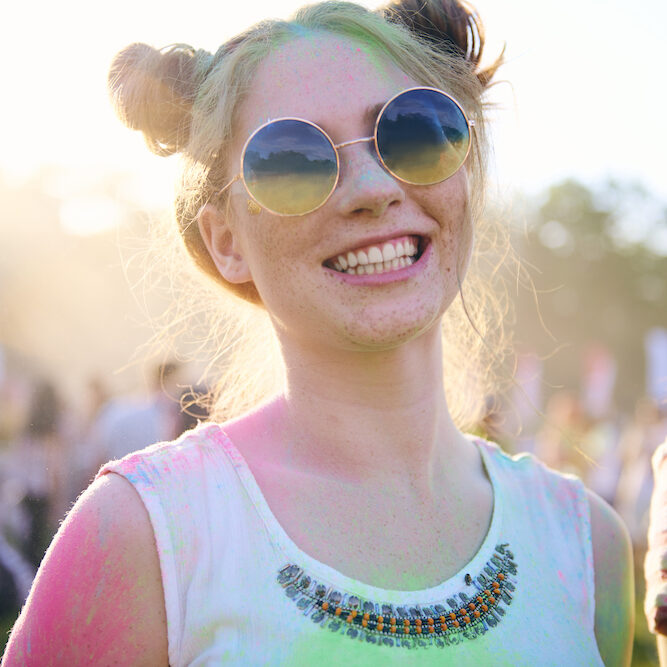 Women (and those perceived as women) have either directly or subtly been told that if you stood your ground, you'd be labelled a bitch and that would put your relationship, your job, or your credibility at risk.
Women spend a mind-boggling amount of energy navigating the Bitch Stigma, which is the unspoken expectation that to be confident, outspoken, and independent will throw you over the constantly shifting line into "bitch" territory.
Stop diminishing yourself to make other people comfortable. Wake up the full force of your badassery in every aspect of your life. With the Badass Breakthrough: Coaching Program you'll turn anxiety into assertiveness and let go of the fear of being perceived as a rude, toxic "bitch."
How would you live your life more boldly if the bitch stigma wasn't holding you back? How would you be living a bigger, more brazen, more badass life? It's time for a breakthrough.
The Badass Breakthrough: Coaching Program
The Badass Breakthrough: Coaching Program is a six-week interactive online course that includes both coaching and community and gives you a step-by-step plan to breakthrough the bullshit and give you a fresh perspective in addition actionable strategies that will increase your confidence and communication skills. All this while providing support as you achieve your goals and take charge of your life. Seriously.
This program is for you if...
You're kind of confident but still feel overwhelmed with anxiety about what others think of you.
You're totally over letting fears and insecurities cause self-doubt that prevents you from reaching your goals.
You want to make lifelong friends who support you being a badass rather than feel threatened by it.
You're ready to break out of the restrictive box others have put you in and start coloring outside the lines others have imposed on you.
You're self-motivated, but need an extra push and extra support to get outside of your comfort zone.
You know you could feel more fulfilled in life if you could just shake off the distrust you have for your own inner voice and instincts.
Kali listens attentively, validates experiences, and masterfully synthesizes the information provided to offer tangible and measurable steps to achieve my goals.
Badass Breakthrough is for any woman who has tried to walk that line and wondered if she was "doing it right" or if there was a "better" way to be confident.
Badass Breakthrough is for any woman who wants to live more boldly in life and to feel more comfortable in her own skin.
What Badass Breakthrough ISN'T is a surface-level, rah-rah personal development course. It isn't hour after hour of a disconnected talking head giving you generic advice. And it isn't another unoriginal coaching course that recycles ideas you've heard a hundred times.
Identify who you are and what you have to offer, and then practice and polish your communication skills to express your truth powerfully and persuasively. Your voice matters, and you deserve to be heard—especially at work but not just at work. Everywhere.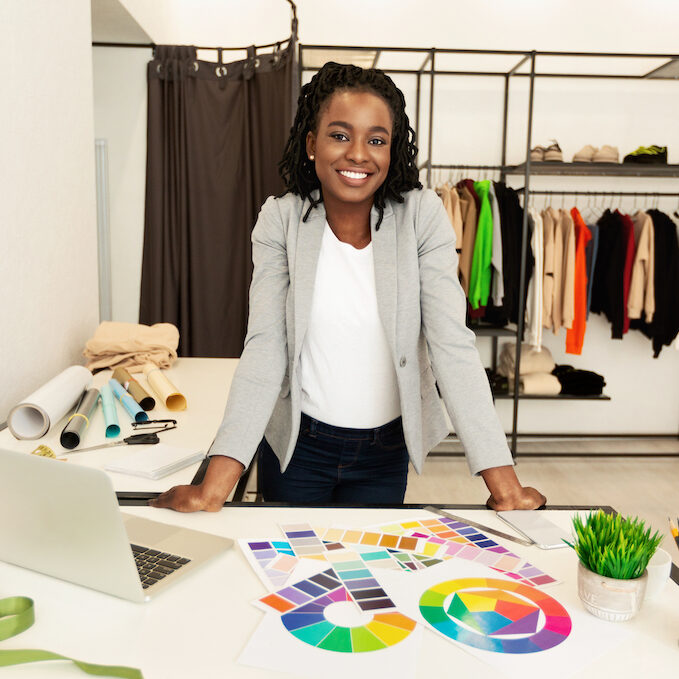 Here's what you deserve...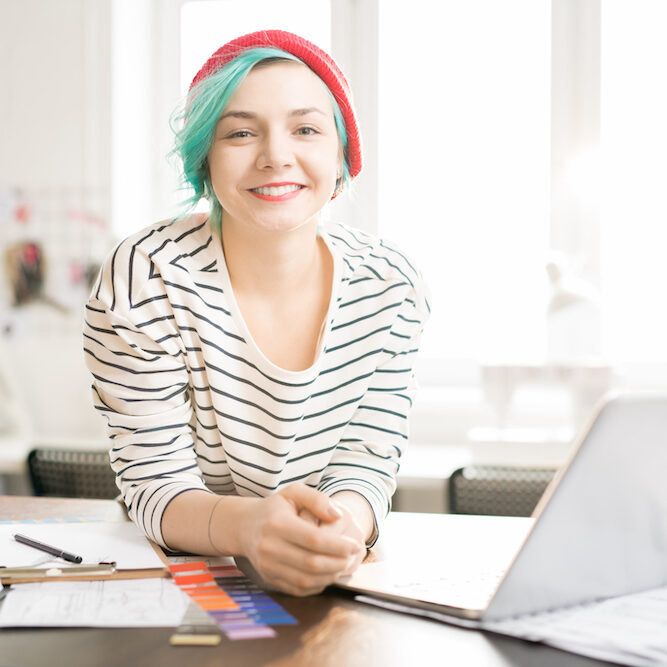 To get what you want and what you need, from the boardroom to the bedroom and everywhere in between.
To claim your space. It's yours. No one, and I mean no one, is entitled to your place in the world.
To use your voice and know, truly know, that yes you do deserve to be heard.
To be able to pick and choose when and where and how you speak up. Softly. Loudly. In your own inimitable style. In your voice.
To be able and willing to claim your work and your contributions. They matter. Getting credit matters. (Nobody is going to take care of your career better than you, so steward it wisely.)
To express yourself in a conscious way that moves your career and your life forward.
To lead your colleagues and employees and all of us forward into a white-hot new future.
That future is so much closer than it sometimes seems. Use your voice to create it.
Imagine if you made yourself a priority.
Imagine living a life that is big and bold, without fear of others' judgment holding you back. Imagine being able to speak your mind clearly and unapologetically. Imagine setting unequivocal boundaries and feeling confident that you will be able to keep those boundaries firm. Imagine feeling empowered to be exactly who you are—the most badass version of yourself.
This coaching program will help you...
Develop and increase your unique, authentic personal power and confidence style using the Mirror Matrix archetypes.
Find clarity about the ways you've been holding back in your life and what you need to do to release your fears.
Overcome the voice in your head that says you're being too opinionated or that people will think you're a bitch if you speak your mind.
Experience a supportive space where you can talk about your challenges, fears, goals, and wins.
Receive the accountability and structure you need to make lasting change in your life.
Increase your comfort with having difficult conversations and addressing taboo topics.
Practice and implement simple techniques to boost your communication and confidence in real-life situations.
Create more freedom in your decisions, in the way you use your voice, and in how you pursue your ambitions, goals, and dreams.
Let go of prioritizing other people over yourself and putting their opinions, feelings, and needs above your own.
As soon as you sign up, you'll receive your pre-program goodies to help you set your intentions and get you in the groove and ready to spend six weeks growing into the full and unique badass you are. In between each video call, you'll be taking action, practicing new skills, and digging deeper with reflective journal prompts. You can share your obstacles and triumphs in the private online group so the encouragement, tips, and support can keep flowing until the next meeting.
Kali taught me to embrace the dominant side of myself, rather than fall into the trap of believing that being an assertive woman means being "bitchy." This class quite literally changed my life, both in the bedroom and at work, where I've learned to stop being apologetic for having an opinion. I highly recommend this class!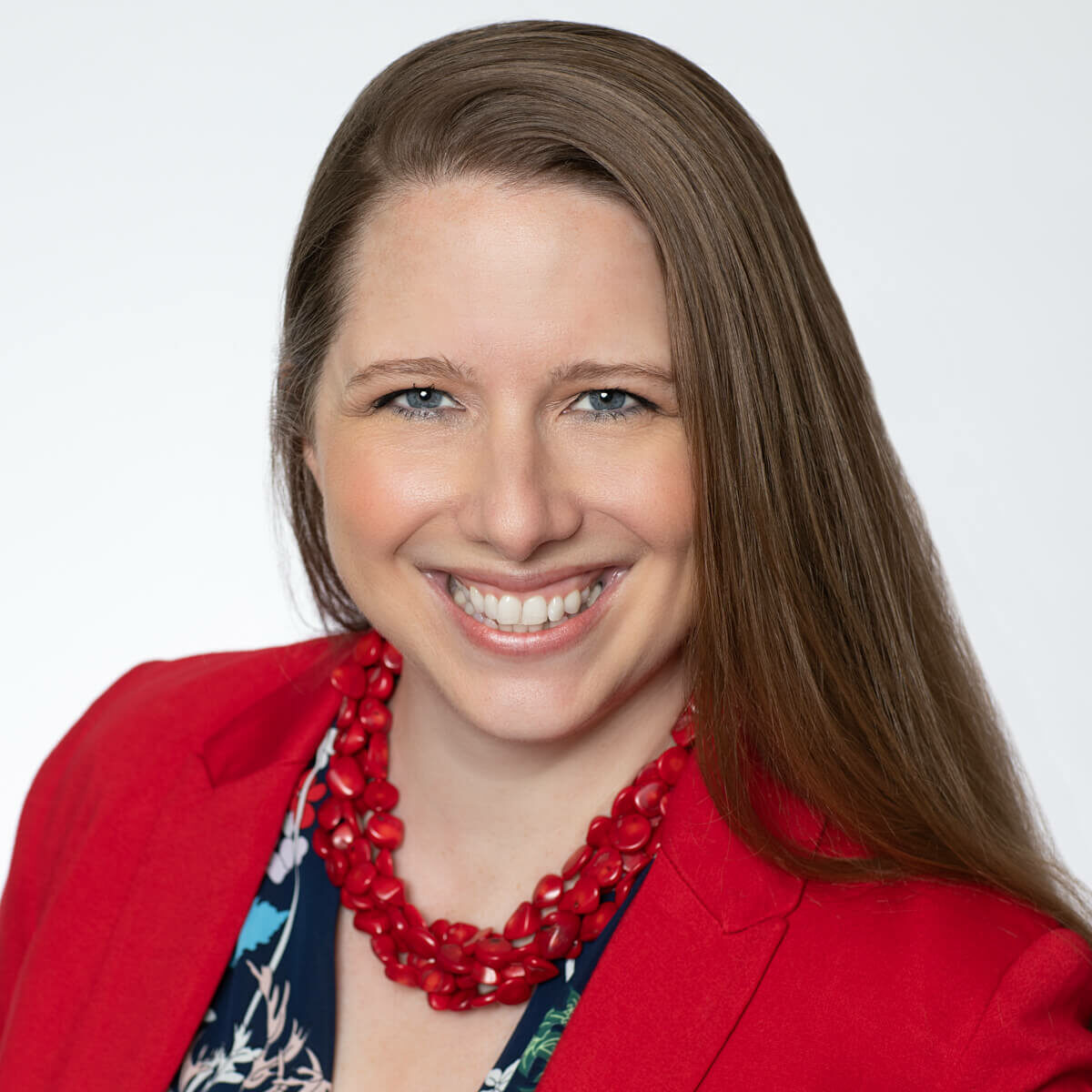 The Badass Breakthrough: Coaching Program is led by Kali Williams, author of Ditch the Bitch Stigma: Embrace Your Inner Badass and famous former dominatrix. Kali has spent the last two decades helping her clients create unshakable confidence in the bedroom, which translates into confidence in the boardroom and beyond.
Kali is a lifelong entrepreneur, educator, and community leader who has spent years synthesizing research from the fields of psychology, communication, self-improvement, leadership, and creativity to create engaging curriculum that empowers her students to make life-altering change, all while having fun and using an unexpected approach.
A note from Kali...
I've always lived life outside of the box.
Ever since I was little I've been told that I'm too brazen, too smart for my own good (though they usually meant too smart for THEIR own good), too stubborn, and too bossy. I was told that I would never get anywhere in the world being so damn opinionated. Boy, were they wrong!
My life has been filled with unorthodox experiences and deeply insightful interactions that have given me a unique perspective on power, communication, ambition, and what it means to be a bitch (hint: it's not what you've been taught). I've taken everything I've learned from my own unapologetic journey and channeled it into a step-by-step map for women looking to live the gutsy life of their dreams.
I'm here to help you express what you want; learn to speak with clarity, precision and influence; and to set yourself up for as much success as is possible in your world.
The Badass Breakthrough: Coaching Program is Coming in Fall 2020
Unlock your fiercest, most gutsy self.
Good news! The Badass Breakthrough: Coaching Program is entirely virtual, so you can join us from anywhere in the world!
When you join the Badass Breakthrough: Coaching Program you'll get...
Immediate lifetime access to the private Badass Breakthrough: Coaching Program Facebook group where you can get your daily questions answered, build stronger relationships with your group peers, and share your frustrations and triumphs.
Six LIVE 90-minute Zoom calls, each including a 40-minute Masterclass and a 50-minute Q&A session.
Video and audio recordings of each individual Masterclass, including transcripts, so you can reference the information anytime you need.
A special webpage with an ever-expanding collection of additional resources, book recommendations, fun links and memes, and evergreen videos to keep you learning and keep you inspired.
Bonus! You'll also receive a complimentary paperback copy of the Ditch the Bitch Stigma: Embrace Your Inner Badass - Companion Workbook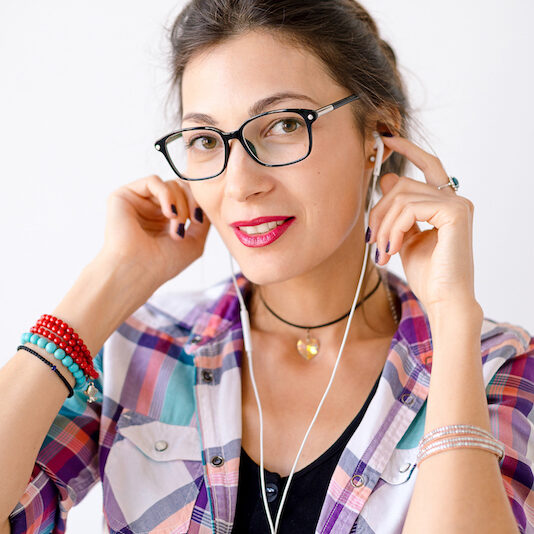 Here's a peek at what we'll be covering.
You'll receive some easy homework to do before our first meeting that will lay the groundwork for the growth you'll be experiencing. That way we can hit the ground running with our first call.
WEEK 1: Start Where You Are
Clarify where you are now and what's holding you back
Examine how language is used and how to get connected to what words mean to YOU
Consider how your intersectional identities impact the way your behavior (and the behavior of other women) is received
WEEK 2: What Kind of Badass Are You?
Discover how the Mirror Matrix archetypes can help us understand ourselves and those around us more clearly
Identify your Five Profiles using the Mirror Matrix
Create your Most Confident Self Profile to keep you aligned with your goals, strengths, and aspirational self
WEEK 3: Stop Fearing Judgement and Negative Opinions
Evaluate whose opinions to respect and whose to disregard
Overcome your aversion to discomfort to use the feeling as a tool for growth
Give voice to your Inner Doomsday Machine and learn effective techniques to ignore and dismantle it
WEEK 4: Embody Your Unique Confidence Style
Develop diverse tools to bolster your boldness and release your fears
Increase your awareness of opportunities to speak up, and learn to use your voice with authority
Transform the way you experience your own assertivenes
WEEK 5: Speak with Strength
Eliminate soft language and excessive apologizing
Practice setting verbal and physical boundaries with micro-assertions and strategic interruption
Learn scripts to respond to difficult topics and conversations and prevent people from speaking over you
WEEK 6: Set Yourself Up For Sustained Success
Decide which traits are important to you for your Mutual Admiration Society
Assess your current network (including toxic relationships to let go of) and brainstorm more places to expand your connections
Construct a personalized reward system to support your continued growth
BONUS!

WEEK 7: Reflection and Closure
Reflect on what you've learned during the course
Share your favorite moments with your fellow program members
Set your intentions for further integration of what you've learned into your life
Are you saying hell yes?!
Kali is always a funny, engaging speaker. Many people can do that. But what makes Kali most valuable, and such a resource, is the many, many ways she looks at a problem. She'll work with you to quantify or qualify what is exactly the problem, and then suggest ways that you can fix it. [Her suggestions] have been life changing.
A one-time offer for the pilot program!
For this first, pilot run of the Badass Breakthrough: Coaching Program, I'm offering a special opportunity to save on the enrollment fee in exchange for feedback throughout the program and in an individual, 30-minute debrief call 7 to 14 days after the final group call.
SILVER LEVEL - $597
Originally $997, save $400 on the pilot program!
---
Six weekly 90-minute Zoom video-conference calls
Lifetime access to a private online group
A complimentary paperback copy of the Ditch the Bitch Stigma: Companion Workbook
Weekly personal growth assignments, book recommendations, and additional resource suggestions
GOLD LEVEL - $997
Originally $1497 save $500 on the pilot program!
---
Two 90-minute one-on-one sessions with Kali to dive deeper into your particular obstacles and personal needs
Everything in the standard package

Six weekly 90-minute Zoom video-conference calls
Lifetime access to a private online group
A complimentary paperback copy of the Ditch the Bitch Stigma: Companion Workbook
Weekly personal growth assignments, book recommendations, and additional resource suggestions

Bonus! A complimentary signed paperback copy of Ditch the Bitch Stigma: Embrace Your Inner Badass
Are you ready to embrace your inner badass and show up in your life with renewed passion and freedom? Join the Badass Breakthrough: Coaching Program today!
Your personality, your style, your class, your education, and your amazing ability to give and communicate. You are a treasure my dear. A treasure.
If you're seriously interested but still just aren't quite sure, contact Kali for a consultation call, and she'll help you figure out if it's a good fit. (Don't worry, she's not a hard sell. It's either a fit or it's not, and it's fine either way!)
Seats in the Badass Breakthrough: Coaching Program are limited, and due to overwhelming interest, are they're likely to go quickly. Apply to reserve your spot today!
Take charge of your life and schedule a short interview with Kali.
Have more questions? Here's more answers!
What is the location of this program?
The Badass Breakthrough: Coaching Program is entirely online and can be accessed from anywhere with a reliable internet connection.
Who is this for? Can anyone sign up?
Before registering, all potential participants will have an interview with Kali to see if they are a good fit. Here are a few things she's looking for: they are 100% ready to take action to make change in their life, they have a willing attitude and time to commit to the program, and they're looking to connect with other women who are going to support them in their journey (and want to do the same for them).
The program is open to women (including trans women) and femme leaning non-binary folks.
How long do I have access to the Badass Breakthrough: Coaching Program resources?
Forever! You'll have access to the call recordings and online group indefinitely.
When are the calls scheduled and how are the calls done?
The calls are 90 minutes, on Wednesday every week at 6pm Pacific time and are hosted on Zoom, a video conferencing program. You will need a computer with a webcam and a reliable internet connection. You don't need to download anything and will be able to access the call by clicking on a link.
The next Badass Breakthrough: Coaching Program starts in April 2020.
How much one-on-one time do I get with Kali?
That depends on what level of access you choose! The Silver Level includes the 50 minute weekly LIVE Q&A time, when all participants can ask questions and receive direct feedback. If you upgrade to the Gold Level you'll also receive two one-on-one calls with Kali to arm you with further insights and even more personal attention.
What if I need to miss a call?
Ideally you'll be able to attend every call in order to get the most out of the program through the live Q&A and active participation, but life happens, so each call will be recorded with a link provided the day following the call. If you need to miss more than one call please notify Kali and she'll discuss options with you.
How much time am I expected to put in each week for this program?
You can expect to spend 90 minutes for the weekly calls. The other assignments such as journal prompts or action items can be done in anywhere from a few minutes to up to an hour depending on what you're doing and how much time you have. You'll get a lot more out of the program if you do the work in between the calls, but you're an adult so your participation level is up to you.
Will the calls be recorded?
Yep! Each call will be recorded with a link and transcript provided the day following the call.
What will I get out of this?
Excellent question! This is definitely a case for the old saying, "you'll get out what you put in". If you fully participate; attend the calls, do the home assignments, and bring your most fierce and honest self to the Badass Breakthrough: Coaching Program then you can make dramatic growth in your personal and/or professional life. Everyone benefits differently, but regardless, you will walk away with practical, innovative, and fun techniques to harness your own power and live a more inner directed life.
How much is the coaching program and can I play with a payment plan?
The program is $450 for the Silver Level or $750 for the Gold Level. Full payment is due before the program begins, monthly payments are not available at this time.
Are refunds available?
There are no refunds available once your payment to participate has been made. If you're unhappy with your experience, please contact Kali to schedule a check-in call to find out how the Badass Breakthrough: Coaching Program can better meet your needs.
I'm busy right now, will you be doing this again?
Absolutely. Currently my plan is to run the Badass Breakthrough: Coaching Program at least twice a year, so if this time doesn't work for you, join the mailing list below to receive special notification when the next dates are announced.